Keep putting into practice all you learned and received from me—everything you heard from me and saw me doing. Then the God of peace will be with you.
I was caught off guard when my daughter, Moriah, shared a couple of recipes with me. One was Deconstructed Lasagna and another was Deconstructed Apple pie.
Deconstructed? Doesn't that mean you take it apart? Aren't you wanting to "construct" a recipe.
This new buzzword in cooking didn't make sense until Moriah began to explain.
"Mom, like you know how you don't really like making lasagna because it's time consuming and a bit complicated? When you deconstruct your recipes you reduce it to its simplest forms and decide how you want to put it back together."
Deconstruct
- reduce (something) to its constituent parts in order to reinterpret it. Break it down and re-invent.
Light Bulb moment.
It made me realize that I "deconstruct" things ALL the time.
Especially in the area of Life - and even more so because of our daughter, Bethany, having Down Syndrome.
I've learned to simplify - or deconstruct my schedule - breaking it down into tasks, analyzing each action and asking myself
"What is the best of the best things that make life beautiful and peaceful?"
"How can I deconstruct my day to make it productive but not chaotic?"
credit facebook/DoreenVtrue444
I know my day goes so much better when I connect with God. So I pray while I drink my first cup of coffee and I read my Bible during my 2nd cup. I've learned over the years, this woman cannot make it on caffeine alone, but I need a "power" fill up to get me through the day!
I know if I sweat today I'll smile tomorrow. So I simplify my exercise routine to walking on the treadmill and watching HGTV at the same time! Win-Win!
And so go my days and weeks. Weeding through, discarding, re-prioritizing; in other words deconstructing life. Re-inventing and practicing until I find what works best for me - for Bethany.
Disabilities, and in my case, Down Syndrome, are the perfect situations to deconstruct, reinvent, and reconstruct.
credit-KeepCalmArt
With Special Needs, I've learned to deconstruct everything from going to the store to teaching tasks:
Determine my end goal

Break down task into easy steps

Don't assume anything - Make sure she understands my instructions

Evaluate what works and what doesn't

Keep it fun (ditch the frustration)

Repeat until I find the special "recipe" that works for Bethany to learn and move forward
It's kind of like my own personalized IEP but better.
Because I'm in charge of re-inventing the content, form, speed, mastery, steps, of Bethany's learning.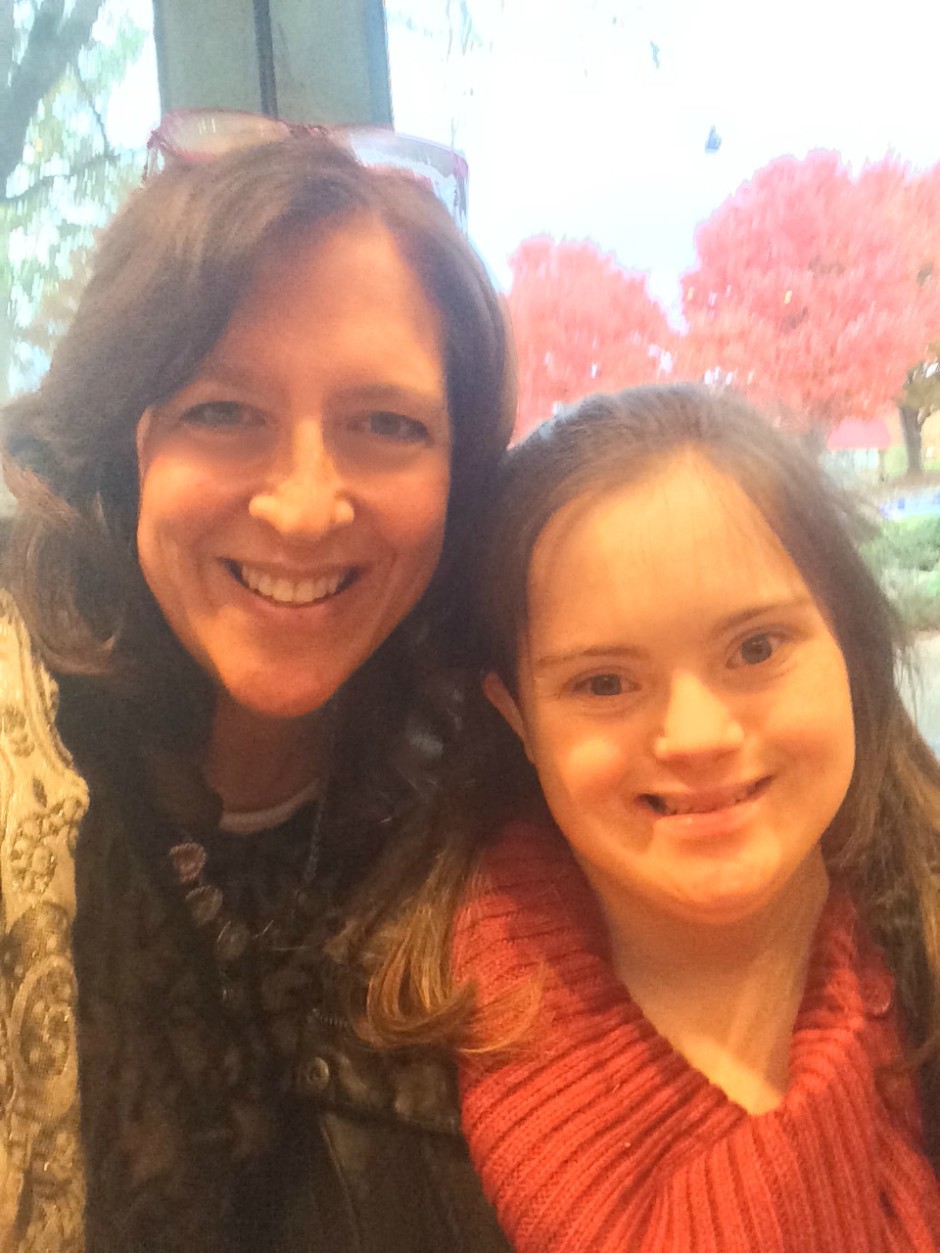 Content -
The "content" may be familiar to every person, but to a child with special needs, learning might be streamlined and simplified. Or it might need to include multi-steps before mastery can be understood or achieved.
Form -
Everyone learns differently. I have to figure out what combinations help Bethany learn best: visual, kinesthetic, auditory, reading-writing.
Flash cards, apps, hands on demonstration, books, YouTube, unit studies, comprehension sheets, tutors, math manipulatives, charts, rewards, lists, learning games, older brothers and sisters - are some of the ways I've employed to help Bethany deconstruct life so she can reconstruct her own recipe for success.
Taste - perhaps this is the most important thing for me to remember as I try to simplify and reconstruct a life that works for me - for Bethany.
I can't skip the "seasoning" that makes learning and life delicious; joy, love, praise, and satisfaction in a job well done.
I've found, the Lord is the sweetest ingredient of all. Without Him laced throughout our doings, our life is flat, boring, tasteless. He's the sweet that is lasting, giving us strength to journey on!
Cindy Barclay