"The
Lord
our God said to us in Horeb, 'You have stayed long enough at this mountain."
I loved my red and white record player when I was a little girl! (some of you are old enough to remember what I'm talking about :) ) I would carefully lift the "arm" that held the needle and place it gently so as not to scratch or create glitches in the record.
Once there was a glitch, the needle would stick there, destined to repeat over and over until you finally lifted the needle and moved it past the glitch so it could keep moving forward.
One day, the picture of scratches and glitches popped into my head when I was working with Bethany. There are times- days- when she gets stuck in a thought or a question- and she just sets up camp and lives there. She keeps repeating and I keep answering but she doesn't seem to be able to move on.
GLITCHES: Repeating things and getting stuck in our thought processes is something that we all can experience.
Compare the brain in similarity to a record- yes, the old fashioned disc that played music! The grooves are like the synapses and neurons that when the "needle" or electrical impulses play across the grooves correctly- music or the message comes across loud and clear. There is a physical chain of events that is occurring in the brain of someone with downs syndrome, (or Alzheimer's, autism, etc.)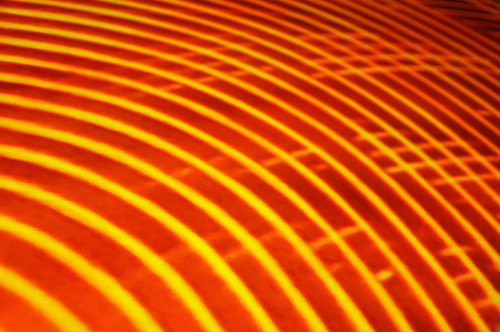 Bethany has what I perceive as little glitches or scratches- in her brain pathways. These scratches stop the message from getting to the brain quickly.
Sometimes, the "needle" just gets stuck and she can't seem to process past a certain idea or thought.
It can get on your nerves to have someone asking the same question or not getting off a single thought. Impatience is replaced by understanding when I realize her brain is "stuck" and she's not doing the "repetition thing" on purpose.
I've finally learned what to do to help her!
I've learned to help her jump forward by "lifting the needle."
So—– I think, "what's she thinking about? What's the next logical thing? How can I help her jump forward in her thinking?" How can I "lift" the needle so she can press on?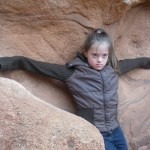 This approach has been successful and rewarding! I see relief on her face when she can process and move forward.
So I was thinking- is Bethany really that different from me????
I have glitches- hang ups- ruts- things I get stuck repeating and can't seem to get mentally or spiritually past so that I can move forward.
There are times when we have to realize- God is saying "You have stayed long enough at this mountain."
We need our Heavenly Father to "lift our needle" and move us forward in our thinking and emotions. He doesn't want us to be frustrated or stuck, but ever growing and maturing in our spiritual lives.
Our Prayer Today: Father, I'm so thankful You aren't irritated, annoyed, frustrated, disappointed, or angry- when we get "stuck" in one place. "Life" can leave some pretty big scratches and grooves. Thank You for gently lifting the "needle" and putting it back down in the next groove so we can move forward to the good things You has planned us!
~ Cindy Barclay