Infinitely more than we might ask or think!
The entrance of special needs, disabilities, or chronic challenges can suck the dreams right out of our lives. Maybe, even ignite a nightmare or two.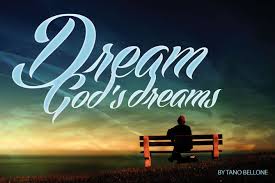 There are dreamers who dream unrealistic dreams---
And then there are realists who close their eyes to all dreaming---
but I believe we need to seek our Great and Awesome God and ask Him to help us
learn to dream with our eyes open.
When I lose my vision or ability to dream, I'm learning to plant my disappointment in God's promise of goodness. My vision grows and changes as God waters my soul, nourishing and tending my brokenness and fears. Finally, the dream that His mighty power WILL accomplish more than I can ask or think is in full bloom!
When God blessed us with Bethany, our "surprise 7th child with a more surprising diagnosis of down syndrome", God birthed a dream to sustain my hopes as we work diligently to build her future. I liken it to pregnancy- a kernel of hope in the beginning, a process and a long hard labor and pain- but the dream is finally, joyfully born! And He sustains my dreams with signs and wonders.
I see minute but grandiose miracles in her every achievement.
Her words, her prayers, her love for others, her joyful exuberance while living; all these shout testimony to the Creator who sees His broken work of creation and still has plans to use them for His glory! Life sparkles with joy in the dark, hard places. Dreams and reality blend together to seeing what I cannot see. That my friends, is the definition of faith.
The glorious, confusing, extraordinary entrance of down syndrome into our lives,
has demanded that
I learn to dream with my eyes open
.
Our Bethany is dreaming her own dreams and I'm trying to make sure they're grounded in God's plans for her life. Yes- in the reality of her down syndrome but in the bigger picture of God's power in her! Now, I'm trying to teach her to dream with her eyes wide open;
We want her be able to accomplish what she was created to accomplish! Nothing more- nothing less.
God is the only one who can know our reality
and our dreams
and has the Sovereign ability to merge them into His transcendent, glory-filled reality!
What dream is God calling you to dream?
Let's Pray: Our Father: Giver of all blessings and strength, expand our hearts and minds to receive the dreams and plans You have for us. Help us trust You to do MORE than we can ask or think. In Jesus Name- Amen.